What would people eat when having a bad mood? My answer is chocolate. Any kind of chocolate. This probably be a mood booster for other people too. Believe it or not, I still do fill my stocks with some chocolate which is sooo famous back from my childhood, Choki Choki ;)
No, I'm not in a bad mood right now. On the contrary, I'm in a good mood. The fact is my friends and I are in the project where none of us having good understanding in data/packet/GPRS optimization, make me dig it deeper to know more.
I almost left this thing (let's call it thing from now on) behind for 3 weeks since I'm busy already for the voice. Ah crap. The more I learn, the more I find lots of unknown things in that thing. So i'm really really in a good mood to conquer (hah!) it.
I'm asking here and there, my zero knowledge seems have an upgrade, 5%. Hahahah...Anyway, thanks guys!
Also find a very helpful forum,
Erlang
. I wish I knew this forum earlier.
'Bout chocolate, there's one chocolate I'm proud of for now name
Cokelat Monggo
.
Don't ask me how it taste since I only eat it once, the praline type my hubby bought me. I don't really care 'bout the taste. First impression, the package and the name had my attention. I noticed it is made in Jogja. So I googled it and found another interesting package. On some products, they put Indonesian original character such as Petruk, Gareng, etc instead of other luxury western icon. I loooove them. It's definitely Indonesia. And from the news, Monggo will be exported soon to Europe. Woohoo! Hope they'll notice them from Indonesia. Although the chocolatier+the founder is a Belgian, I still thank him for it :)
Thanks Thierry for having such brilliant idea.
www.chocolatemonggo.com
Enough talking, chocolate from me....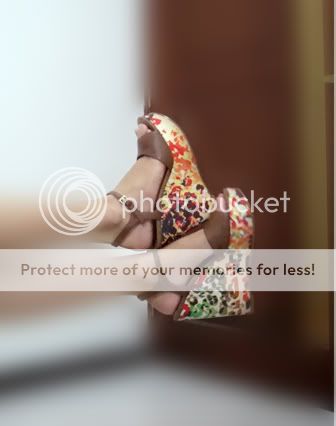 Pasar Gedebage bucket hat-cardigan-yellow top, Ripcurl purse, my hubby's pants+DIY, VNC skinny belt, Nine West wedges, random accessories
*oh I just realized the pictures were poorly pixelated :(