Saturday Sept 25, I got the chance visiting Taman Nasional Bromo Tengger Semeru with my hubby and his friends. I was soooooo happy since we barely spend the time to travel like this!
It took more or less 4 hours from Sidoarjo to Probolinggo. We stayed at our friend's home there.
What suprising me was the weather was not too cold at that time.
Early Sunday morning, we started the trip to Pananjakan where we can consume beautiful sunrise, then to the desert ocean and the green savana. Since that was the second time for me, I skipped Mount Bromo.
Oh, last Wednesday I had my pregnancy routine check up, we saw the baby moving and kicking inside! That was amazing. It was my 13th week, the baby (well actually it is still called the embrio) is 4,85 cm long. We also heard the heartbeat which was three times faster than ours.
Sunrise view at Pananjakan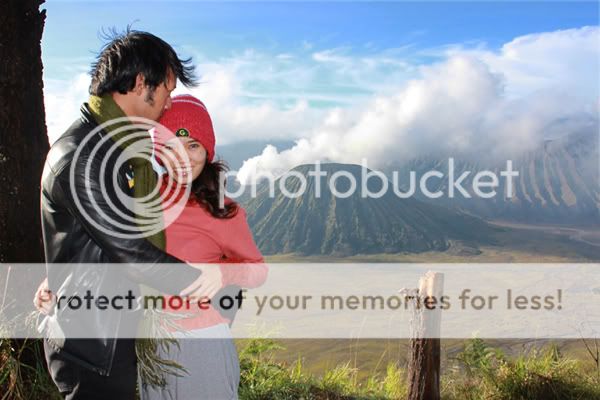 The iconic Mount Batok view
Fog is all around!
Happy Tuesday everyone :)